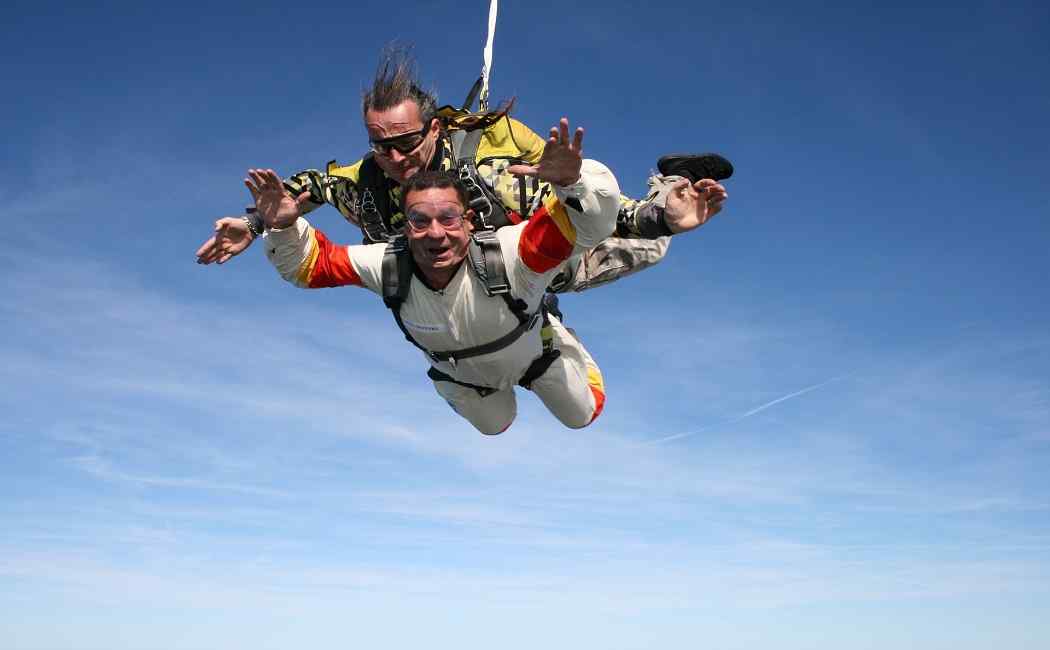 Simpson Skip Hire Ltd are Shining a Light of Love: Donating to Saint Francis Hospice in Times of Need
As I reflect on the upcoming charity skydive, my friend and valued Simpson Skip Hire team member, Karl Gilbert, is launching himself out of a perfectly good aeroplane to raise funds for Saint Francis Hospice. Again, I am reminded of the enormous importance of this organization to our local community and the numerous individuals and families touched by the compassionate care provided by this remarkable hospice.
What is Saint Francis Hospice?
Saint Francis Hospice is a beacon of hope in our community, offering specialized care for those facing serious illnesses in Havering, Brentwood, Barking and Dagenham, Redbridge, and West Essex.
It's a place where patients and their families find solace and comfort during some of life's most challenging moments. The team at Saint Francis Hospice comprises dedicated consultants, doctors, nurses, and volunteers who go above and beyond to provide expert medical care. They manage pain, address spiritual needs, and offer emotional support to patients and their loved ones with unwavering compassion. They work tirelessly to ensure that every individual receives the utmost attention and support within the hospice's walls and in the comfort of their homes.
Make a Difference: Support Saint Francis Hospice's Compassionate Care
But Saint Francis Hospice offers more than just medical care. It's a place where patients and families find a community that understands and supports them during their journey. Facing a serious illness can be overwhelming and isolating. Saint Francis Hospice provides a support system that holds everyone's hand with kindness and empathy. Their team of volunteers plays a vital role in providing additional support, companionship, and listening to those in need.
What makes Saint Francis Hospice truly special is that its care is funded solely by the generosity of our local community. As an independent charity, they rely on donations from people like you and me and local companies and schools to raise over £8 million yearly. This allows them to provide their services free of charge, ensuring that financial barriers do not prevent anyone from accessing the care they need.
Leap of Faith: Inspiring Fundraisers Taking the Plunge for Saint Francis Hospice
As an active community member, I am committed to supporting Saint Francis Hospice in any way possible. Hence, between now and Karls's charity skydive, I am donating a portion of the proceeds to this incredible organization for every order I receive. I am deeply grateful for Saint Francis Hospice's work in our community. I am honoured to contribute to their compassionate care for those facing serious illnesses.
Supporting Saint Francis Hospice is not just about one person or event; it's a selfless commitment to our community. It's about coming together as a community to care for our neighbours, friends, and loved ones facing serious illnesses. It's about providing comfort, compassion, and hope to those in need.
Supporting Saint Francis Hospice: Donate Today to Make a Difference
As Karl prepares for his charity skydive, please join us in supporting this vital organization by donating to Karl's JustGiving page or by choosing to support Saint Francis Hospice in any way you can. No matter how small, every donation makes a difference in the lives of those in need.
Let's come together to support Saint Francis Hospice and ensure they can continue their compassionate care for those facing serious illnesses in our local community. Thank you for your heartfelt support on behalf of Mark and the team at Simpson Skip Hire Ltd,
Book a skip online now, or to find out more, please feel free to contact us today. You can find us at 3 Nursery Close, Romford, RM6 4LB, UK, call us on 020 8597 2553 or email us at [email protected].
Share This Story, Choose Your Platform!