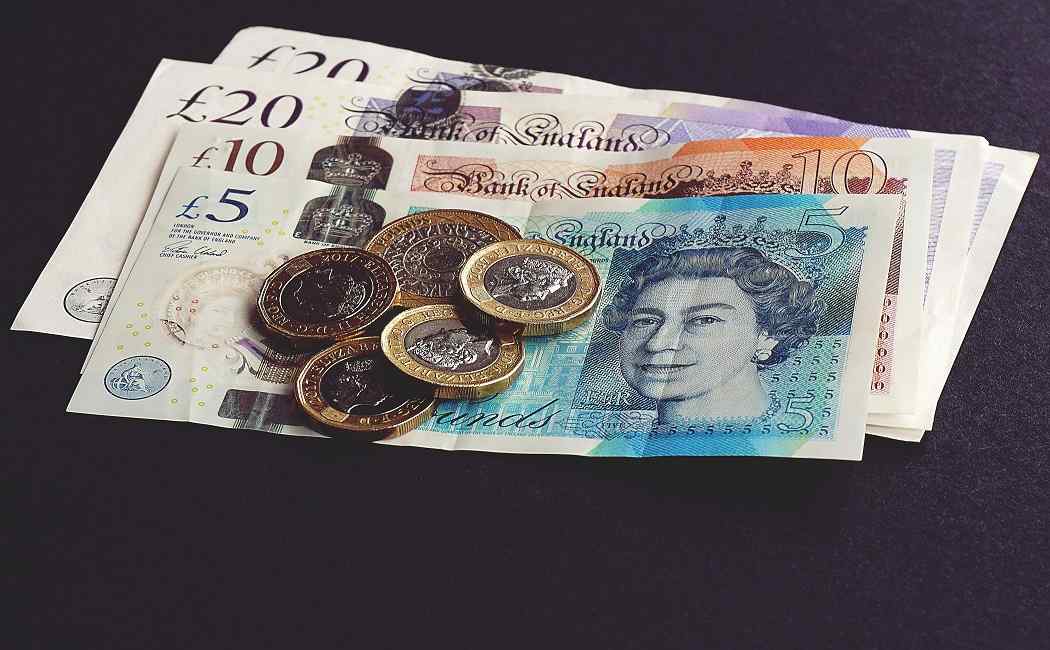 Find Affordable Skip Hire Prices?
When it comes to hiring a skip, there are lots of different things you need to consider. From finding the right size skip for your needs to working out where it's going to go, there is plenty you'll need to think about. However, perhaps one of the most important things you'll need to consider is finding a reliable skip hire company to actually hire the skip from.
When it comes to skip hire, it's crucial you find a company you can trust. Not all skip hire companies are created equal; some will go the extra mile to ensure you receive the best service possible, whereas others will cut corners where possible. To ensure your money is being put to good use and you're not going to be let down by a company, it's important you take the time to do some research and work out which company is right for your needs.
When disposing of waste, it's crucial for yourself, the environment and your local area that it's done responsibly, correctly and considerately. Read on for our top tips to find a reliable yet affordable skip hire company.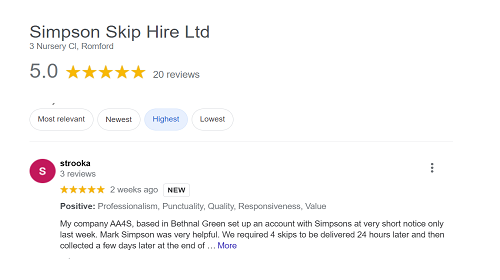 ASK AROUND FOR SKIP HIRE RECOMMENDATIONS
The best recommendation is word of mouth, so start by asking friends, family and neighbours if they have any recommendations for you.
It's likely someone you know will have used skip hire services before and will be able to recommend a reliable company to you. If you're short of recommendations, the internet is a good place to turn to. A quick search will bring up lots of local skip hire companies in your area, but it's important you work your way through these and work out which one is right for your needs. Remember, each and every skip hire company wants your business and money, but this doesn't necessarily mean they're worthy of it.
READ CUSTOMER REVIEWS AND TESTIMONIALS
With the above in mind, a good way to get a feel of a company's reputation is to read customer reviews and testimonials. Any reputable company will be proud to display reviews on their website; if you can't see any, try taking a look at Google or Yell reviews.
If there are lots of bad reviews, it's probably best to take your business elsewhere as you don't want to work with a company with a bad reputation. Take the time to read through customer reviews and testimonials to see if previous customers were satisfied with the service they received.
LOOK FOR AN EXPERIENCED SKIP HIRE COMPANY
It's always good to support a startup company, but when it comes to skip hire, it's usually more sensible to choose a company with some experience. The more experience a business has, the more time they've had to perfect its services – and this is important if you're looking for reliable, top-notch service.
Generally, well-established companies with plenty of experience tend to offer more services and have carefully developed their services to meet the needs of their customers. It's always best to look for a company that offers tailored skip hire services too – your needs are likely going to be different from your next-door neighbours, so it's important to find a company that offers varied services.
CHECK THE SKIP COMPANY'S LICENSE AND ACCREDITATIONS
A skip hire company could offer all the services in the world, but if they're not equipped with the correct qualifications and accreditations from the necessary bodies, you could end up in a whole lot of trouble. One of the most important steps to take when searching for the right skip hire company is to check the company's licensing, qualifications and accreditations.
The company you choose must be registered with the Environmental Agency. This can be checked using the Environmental Agency website. The company in question must also be a registered waste management company that complies with the correct regulations and legislation.
When choosing a company, don't be afraid to ask about their qualifications and accreditations. Reputable companies will be more than happy to clearly and openly display their qualifications and address any concerns you may have. They should also be able to provide evidence or copies of qualifications on request.
LOOK FOR AN ENVIRONMENTALLY CONSCIOUS SKIP HIRE COMPANY
It's extremely important to find an environmentally conscious company that disposes of waste responsibly. As the impact we're having on our planet becomes more clear, it's crucial you do your bit for the environment where possible – and this means finding a 'green' skip hire company. You've likely read hundreds of stories about the fly-tipping taking place all across the country or how our landfills are quickly taking up precious space on our planet and polluting the earth; it's important you do your bit to make sure this doesn't happen to your waste.
With this in mind, find a company that strives to do its bit for the environment. This means disposing of waste responsibly and recycling where possible.
GATHER QUOTES FOR AFFORDABLE SKIP HIRE PRICES
One of the most important factors for you will of course be price, so it's important you take the time to find an affordable company too. We recommend gathering at least three quotes from different companies to compare. This will give you a good idea of general prices in your local area and ensure you find the best value for money.
The cost of the service is very important. You don't want to be overcharged for waste removal, but you don't want to pay a cheap company that cuts corners either. When gathering quotes, make sure you ask for a full breakdown of all costs. This should include the delivery and collection of the skip, along with any additional services they offer that you may require.
ASK QUESTIONS
Finally, don't be afraid to ask questions or express any concerns you may have. One of the simplest ways to get a feel for the company in question is to simply call them up and discuss your needs. An experienced, reputable company will be more than happy to discuss your requirements and advise you on the most suitable skip hire service for your needs. If you haven't hired a rubbish skip before, you may not know where to start – this is where a professional, experienced and reputable company can help you identify the right service for you.
SIMPSON SKIP HIRE LTD: SKIP HIRE IN DAGENHAM
If you're looking for a reliable skip hire company near you in Essex and East London, look no further than Simpson Skip Hire Ltd. Established in 2002, we're proud to boast a wealth of experience in the skip hire industry. Our experienced and skilled team offer a range of skip hire services across the area, many of whom have been in the skip hire business since the 1970s.
Our team is always on hand to provide you with honest and professional advice and guidance and help you find the right skip hire package to meet your needs. At Simpson Skip Hire Ltd, we care about the environment. We comply with all ESA (Environmental Service Agency) standards, so you can rest assured our skip hire service is both responsible and eco-friendly.
To book a skip online click here, or to learn more about our skip hire services drop us a line.
Share This Story, Choose Your Platform!