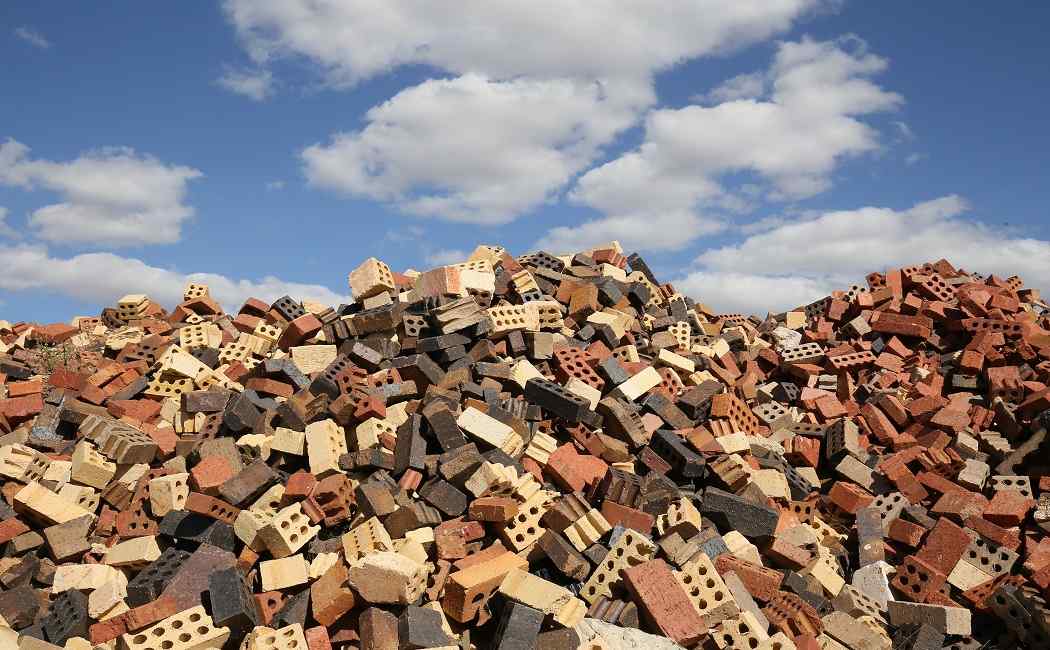 Dispose Your Home Renovation Waste With Skip Hire
There are many reasons to renovate a property; perhaps you're planning to sell a property for a profit, give the office a makeover to boost employee morale, or you simply want to inject some new style into your home. Renovations also range from large scale changes (like knocking down a wall or adding an extension) to smaller tweaks (like painting a wall or upcycling furniture).
Whatever you've got planned, the costs can quickly add up without proper research or forward planning. Materials, labour costs and unexpected extras can all become costly very quickly, especially if you're renovating an older property which may have hidden problems.
Luckily, there are plenty of smart ways to help you save money if you're planning on renovating a property. Whether you want to inject some new life into your current home, or if you're renovating an old property as an investment, see below for our favourite tips and tricks to renovate a property on a budget.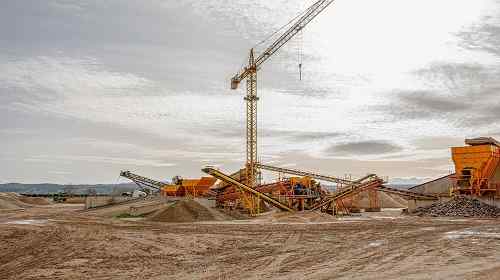 REUSE MATERIALS
Many larger-scale renovation projects involve demolition of some kind, but there's no need to throw away the old materials. Reusing old bricks, roof tiles or slates can save you a fortune and it's better for the environment too.
A large number of construction companies are also focusing on deconstruction, rather than demolition, to help preserve materials for later reuse. Materials like recycled aggregates can also be used in a variety of different ways and they're usually much cheaper than brand new stone. You could also look for recycled or reclaimed timber in your area; again, this is often much cheaper and it saves the environmental impact of felling and sourcing new wood.
DO ANY JOBS YOU CAN YOURSELF (BUT KNOW YOUR LIMITS!)
Some good old DIY is one of the best ways to make savings, but stick to your limits or you'll have to shell out more money to repair the damage. The amount you undertake will depend on your skills and what you feel comfortable with, but simple painting jobs, putting up shelves, or even laying flooring can often be done yourself.
Start with some smaller tasks first, but be aware that complicated jobs like plastering or electrical work are always best left to the professionals. Be careful if you're using expensive materials too; the last thing you want is to ruin your fancy new tiles or have to pay for a professional to put them right. Weigh up the pros and cons before undertaking any DIY job, in some cases, you'll be able to make big savings, but know when to step back and leave it to the experts.
UPCYCLE FURNITURE
You don't have to splash out on a whole property's worth of new furniture if you're making renovations. Upcycling furniture is a great way to save money and you can start by working with your existing furniture. Update a tired old sofa by covering it with a new fabric or bring it back to life with some upholstery services.
Scratched or scuffed wooden furniture can be transformed with a lick of paint or sanding and varnishing, so think carefully before sending old furniture to the tip. You could also scour antique markets and second-hand shops for potential pieces. In most cases, this is much cheaper than buying new and it's a great way to inject some unique style into your home. Be creative and try to see the potential in a piece; even an old or broken chest of drawers can be reused as a unique planter for your garden.
GET MULTIPLE QUOTES
It might be tempting to accept the first quote you're given if you're on a tight schedule but always shop around to find the best deal. Trader's quotes can vary by hundreds of pounds, so try and get at least three for each job, whether that's plumbing, plastering or construction work.
Look for recommendations from trusted sources and do some background research into the company before going ahead. Be aware of 'too good to be true' offers too; if one quote is wildly cheaper than the rest, there's usually a good reason. Going too cheap can be counterproductive if you then have to spend thousands getting the work fixed.
FIND AFFORDABLE SKIP HIRE
Hiring a skip makes any renovation project much easier and more straightforward. Affordable skip hire gives you one easy place to put all your waste, plus you get a professional service to collect and dispose of the rubbish on your behalf.
As with any other construction work, it's worth shopping around and gathering a few quotes to get the best deal on skip hire. Consider the size of skip you need; it's always better to allow a little extra room but there's no point hiring a huge roll-on roll-off skip if it won't be filled. Booking in advance can also help you to get a better deal, so don't leave things to the last minute.
It's well worth having a thorough clear-out before you begin renovations too, to help save room in your skip when it does arrive. Instead of tossing any unwanted items in there, see what you could recycle or donate first and leave valuable space for waste only.
HAVE A CLEAR-OUT
As mentioned above, having a thorough clear-out will save you valuable space in your skip when it does arrive. You may also be able to sell any items that you no longer need or use and any extra cash can be put towards renovation costs. A clear, clutter-free space will make renovations much easier and you never know what hidden gems you might find.
Clearing out the space will give you a good idea of exactly what you have and what you need to buy, so think carefully before splurging on brand new items.
SHOP AROUND
Buying all materials from one company or supplier can be easier in terms of time, but it's not the most cost-effective. Buying an all-in-one kitchen or bathroom might seem like the simplest solution, but if you want to save money then it's worth shopping around.
There's no reason why you have to buy your units, appliances and fixtures all from the same company, so don't be pressured into a package deal if that's not what you want. Try mixing new items with vintage accessories or reclaimed materials for a unique, stylish look that won't break the bank. You don't need to rip out your entire kitchen or bathroom either; often a fresh coat of paint and some new accessories is all you need to renovate these rooms.
LOOKING FOR 'SKIPS NEAR ME?' – AFFORDABLE SKIP HIRE IN ESSEX AND EAST LONDON FROM SIMPSON SKIP HIRE LTD
If you're looking for cheap skip hire for your next renovation project, get in touch with the experts at Simpson Skip Hire Ltd. We're proud to offer reliable skip hire for affordable prices, so no need to worry about the skip hire cost if you're on a budget. We supply a variety of waste skip sizes to suit any project, from small two-yard skips for DIY projects, to roomy 12-yard skips for full house clearances and larger renovation jobs.
We understand that renovations can be a messy, time-consuming job, so let us take care of your waste with our comprehensive services. As well as skip hire, we also offer waste collection and disposal, scrap metal collection, recycling services and a lorry wait and load service.
For more information about how we could help your next renovation project run smoothly, give us a call today or book a skip online via our website.