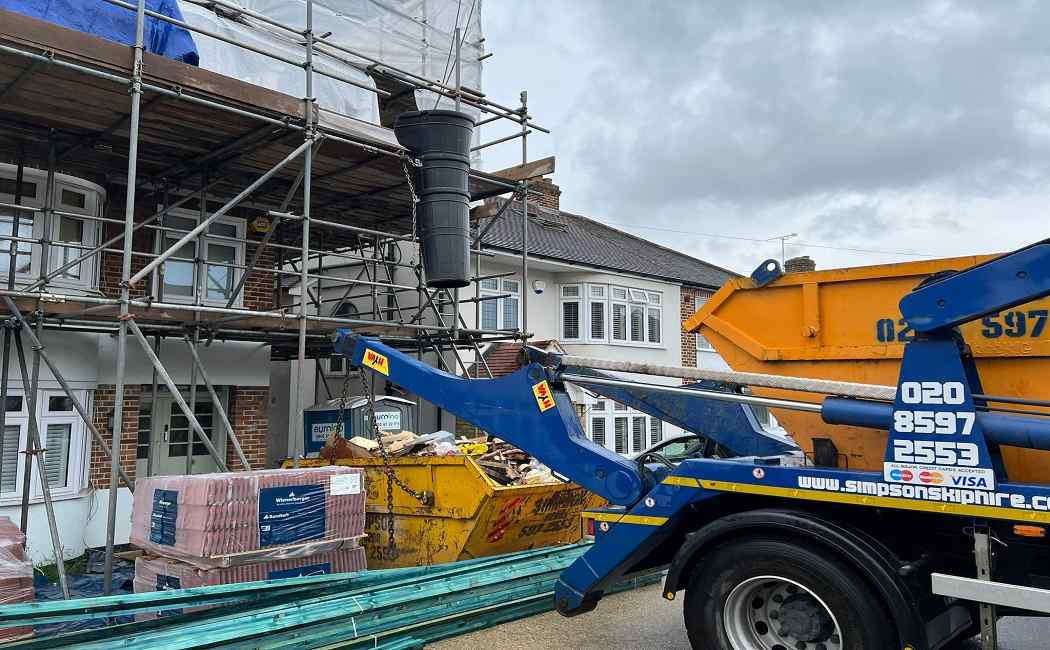 Will I Need to Hire a Builders Skip?
Renovating your home is a huge project to take on. Whether you're converting your loft into a spare bedroom, giving your kitchen the ultimate makeover or extending your garage, a home renovation is a big commitment – and the thought of it can be daunting to say the least.
However, with a little (or a lot) of planning and the right contractors on board, planning and surviving a home renovation doesn't have to be difficult. In fact, taking the time to plan beforehand will ensure everything goes as smoothly as possible.
A home renovation is a challenging yet rewarding project. Living through a renovation can be difficult – from the loud noises to mess and rubble everywhere, surviving a home renovation isn't the easiest of tasks. However, once the mess has gone and the renovation is completed, you'll be left with a brand new space you can enjoy for years to come.
In this article, we share our top tips for planning a home renovation.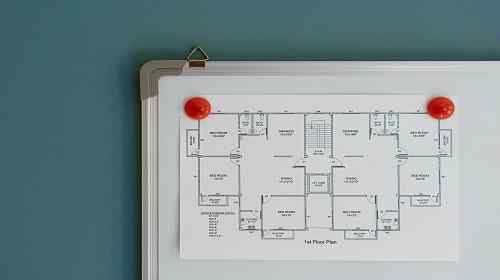 GET A BUILDING SURVEY BEFOREHAND
Before you begin to think about starting work on your property, we recommend you get a professional building survey.
There's no point starting any work until you know your home is able to handle the work you plan to carry out. A professional will be able to survey your property and check for any problems and issues that could affect the work taking place. For example, cracks and dampness could affect the structural integrity of your property and the type of work you want to carry out. A building survey will check your building is in the right condition for work.
GET INSPIRATION AND IDEAS
Perhaps the most enjoyable part of the whole planning process is looking for inspiration and ideas. This could be through magazine clippings, Pinterest or even just a friend's renovation. For example, if you love your friend's bathroom, take inspiration from it!
Knowing exactly what you want will only make it easier for the builders; the closer you can get to showing them what you're after, the closer the result will be. Remember to take colour schemes, styles and finishes into consideration when searching for inspiration.
PLAN YOUR BUDGET
It's important to plan your budget before you get stuck into a home renovation project. While working out the money side of things can seem a bit boring, it's essential you get your finances straight before you embark on such a project. When planning your budget, there are lots of things to consider, from product colours and styles to designs and finishes.
If you don't take the time to plan your budget before, you could get carried away with the renovation and, before you know it, you've run out of money and you're only halfway through. Depending on the type of renovation, you may have to move out of your property for a while; if this is the case, don't forget to factor these costs in too.
CREATE A SCHEDULE OF WORKS
Before any work begins on your house, you should draw up a schedule of work. Creating a timeline will help to ensure things go smoothly and each and every job is factored in. Without a schedule or timeline in place, things could quickly become chaotic and you could even find tradespeople overlapping jobs.
In your timeline, include exactly what work needs to be done to your house and in what order. It's always a good idea to add in some extra time too, in case something goes wrong. In fact, planning for a few bumps along the road is always best.
FIND THE RIGHT CONTRACTORS
There are plenty of builders, companies and contractors who will be more than happy to complete your renovation for you – but how do you make sure you're choosing the right person for the job? When it comes to recommendations, word of mouth is best. However, if you're short of recommendations, a quick search on the internet will pull up plenty of local contractors in your area.
Remember to pay attention to customer reviews and testimonials; if a contractor has several bad reviews or fails to provide examples of previous work, it's probably best to take your business elsewhere. You should always check the accreditation and qualifications of a building contractor, along with their insurance policy.
GATHER QUOTES
It's always best to gather at least three quotes from different contractors before you go with one. Once you accept a quote it's binding and cannot be changed – therefore, it's always worth shopping around and comparing quotes before you commit to one. When gathering quotes, always ask for a full breakdown of costs. Then, compare each quote against each other and choose the one that offers the best value for money.
It's important to note that the cheapest quote doesn't necessarily mean it's always the best deal. If you receive a quote that provides questionably cheap skip hire services, this could be an indication that the contractor is cutting corners or using cheaper materials.
PLAN FOR LIVING
Planning how you're going to live and go about your day-to-day life while the renovation is taking place is key. Even if you plan to carry on living in your property while the work is carried out, you'll still need to do some planning. For example, if your kitchen is being renovated, it's essential to work out where you're going to cook at night. If the bathroom is being renovated, where are you going to brush your teeth? If you've got pets, where will they go while work is being carried out on your property?
There are plenty of ways you can live in your property while work is being carried out; it's just important to plan ahead so you know what to expect and how you're going to live. If you plan to move out of your property while the renovation is completed, this should be planned ahead too.
HIRE A SKIP FOR WASTE DISPOSAL
Once you've found the right contractor and found an affordable service, the work can commence. We highly recommend hiring a skip for your renovation. A home renovation produces a lot of waste, from old pieces of furniture to rubble and junk. Hiring a skip and placing it on your driveway will give the builders somewhere to dispose of all your waste without cluttering your property or leaving waste lying around.
Hiring a skip is not only convenient, but it will save you countless trips to your local tip too. Plus, if you choose a reliable and reputable skip hire company that cares about the environment, you can rest assured they'll sort through your waste and recycle as much of it as possible.
LOOKING FOR SKIP HIRE NEAR YOU? LOOK NO FURTHER THAN SIMPSON SKIP HIRE LTD
If you're looking for a reliable skip hire company in Essex and East London, you needn't look further than Simpson Skip Hire Ltd. Our experienced and skilled team offer a comprehensive range of local skip hire services and boasts a wealth of experience within the skip hire industry.
At Simpson Skip Hire Ltd, we care about the environment. We comply with all ESA (Environmental Service Agency) standards, ensuring our service is both responsible and eco-friendly. Our waste removal service ensures at least 90% of your waste is recycled. In addition, our vehicles are Euro 6 rated, helping to minimise our carbon footprint.
You can book a skip online now, or if you would like more information about our skip hire services, get in touch.
Share This Story, Choose Your Platform!